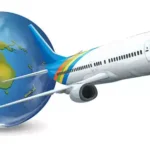 Teleport Manpower Consultant
Safety Officers Jobs in Qatar have been announced by Mansol Manpower Solution. There are 126 vacancies for Safety Officers for Pakistanis.
Safety Officers Jobs in Qatar
Responsibilities
Safety Officer is in charge of avoiding mishaps, managing emergencies, and evaluating the effectiveness of the business's safety programs. Before an accident happens, a safety officer identifies possible hazards, carefully assesses them, and takes appropriate action to stop them.
Company Information
License No.
4075/RWP , Teleport Manpower Consultant
Number of Vacancies
126
Salary
1500 – 2000 (QAR)
Phone Number
0344-5625836
0309-6633311
Address
Shahzad Aziz, Office No. B-3, Ground Floor, Sultan Arcade, Faizabad, I-8/4, Ext. Islamabad, Islamabad
Email
teleportmanpower@gmail.com
Note: These are Safety Officers Jobs in Qatar near me for Pakistanis.