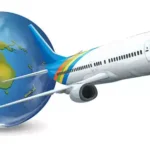 Asiatic Manpower Services
Asiatic Manpower Services has advertised steel fixer Jobs in Poland 2023 for Pakistanis. The vacancies for steel fixer jobs in Poland are 25 in number.
Steel Fixer Jobs in Poland 2023
Description
The responsibility of a steel fixer is to repair steel waste. He is employed in a steel mill to inspect steel materials, repair, and remove flaws.
Company Information
Note: These are Jobs in Poland near me for Pakistanis