For Future Perfect Tense, third form of verb is used with Singular & Plural Subjects. Singular Subjects are he, she, it and single name. Plural Subjects are I, We, They, You and many things.
Past Perfect Tense
Helping Verbs and form of verb
Identification & Formation
Affirmative Sentences (positive)
Negative Sentences (negative)
Interrogative Sentences (question)
Click Next to Start Your Test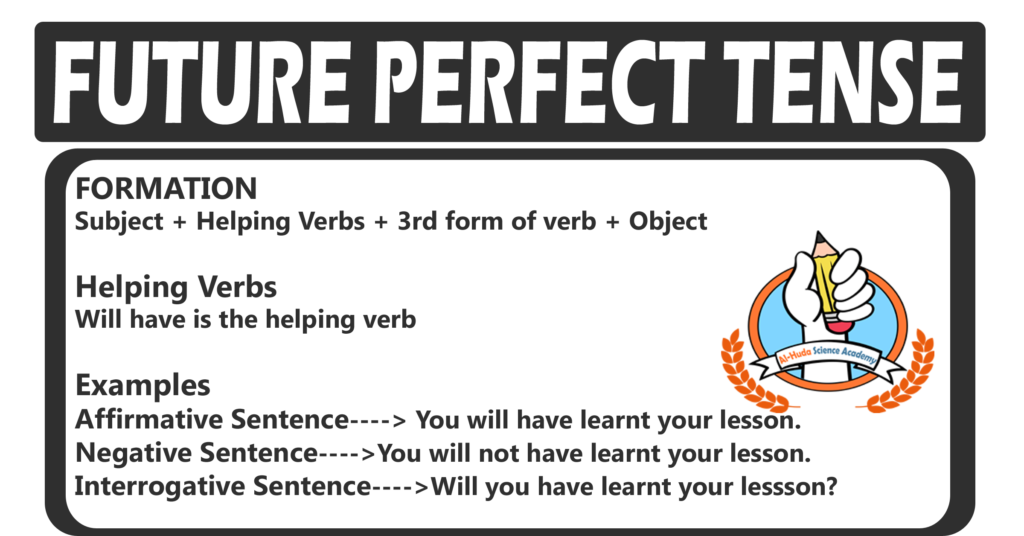 Note: Future Perfect Sentence must have "will have" included in all type of sentences.
Learn Other English Tenses